These are our kids, the special animals in our lives that helped each of us realize our passion and desire to help this breed.
We owe our dedication and commitment to this effort, to the dogs that grace this page. They provide us with the unrelenting determination and desire to continue doing what we do, especially during those times when it seems hopeless, because the numbers of Akitas that die in the shelters are greater than the ones we can save.
These dogs never let us forget why we try so hard....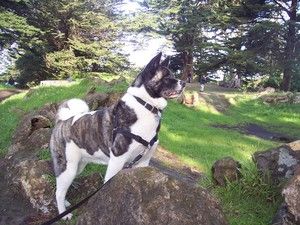 Abby, striking a pose in Golden Gate Park!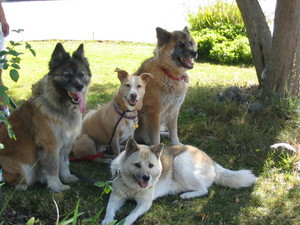 Shy, Henry, Ben and Matti, a picture perfect portrait!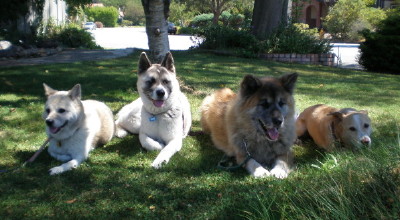 Matti CGC         Anjou CGC          Ben Bear CGC       Henry CGC, TT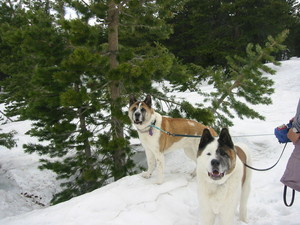 Hana & Jake, enjoying the Tahoe snow on Hana's birthday!